Following the successful installation of the new brewhouse at Curious Brewery, Ashford, Bulk Storage and Process Systems Ltd. supplied and installed two new 31t malt silos, 4 roll Malt Mill, grist case and control system, along with 37t spent grain silo and lorry filling system.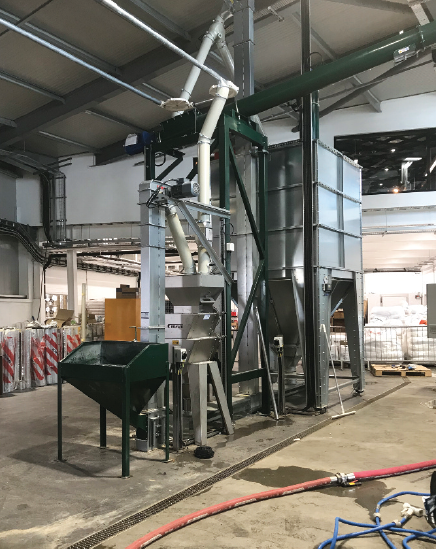 The malt handling conveyor delivers high specification grist directly to the new brewhouse and the first brew went through in July.
"The installation of the bulk malt silos and milling will reduce manual handling and will give us control over the accuracy of our grist sample, this affords us better yields delivering accurate grist weigh directly to the new brewhouse," said Matt Anderson, Head of Operations at Curious Brewery.
"We know that this will be a good return on investment for Curious Brewery as bulk malt will give the added benefits of higher extract and enhanced control achieved from milling their own malt,"
said Bill Egerton, Managing Director of BSPS.
For further information on converting from "Bags to Bulk" or Spent Grain Silos call BSPS on 01483 202211 or visit their website.
Finance options are available to help with the cash flow and local grants are available in some areas of the country to help with projects.