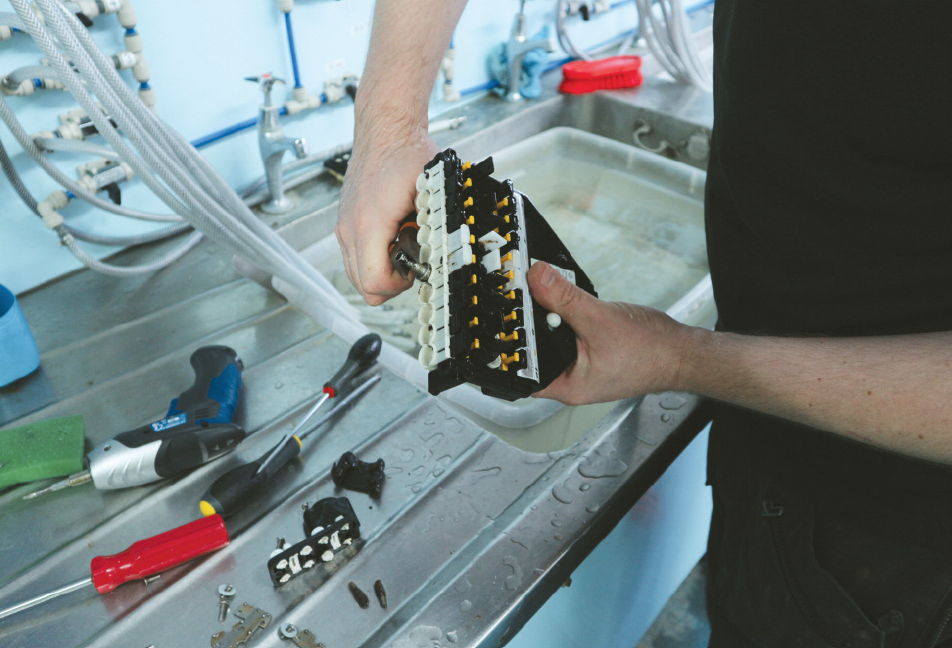 Most operators will have systems in place to ensure daily cleaning of vital equipment and this extends to the post mix drinks dispense units which, if cleaned regularly, will help guarantee the quality of the beverages and extend the lifespan of the kit too.
"After dispensing any number of syrups, juices and cordials the post mix gun can become blocked with a build-up of residue which can have a negative impact on the taste of the drink and affect the performance of the equipment," said Mark Taylor, managing director, Abbeychart, the liquid dispense experts. "Regular maintenance is a must to maintain standards and help ensure a positive customer experience."
In addition to the daily after-hours cleaning which should include a sanitizing of all key parts including the bar gun nozzle, handle, hose and drip tray, Abbeychart offers a specialist service for operators looking for a more intensive deep clean and refurbishment.
Abbeychart specialises in Wunder-Bar and Schroeder equipment, (although it can accommodate all brands of bar guns) and the service is undertaken by a specialist team at the company's purpose built, fully kitted, in-house workshop facilities in Swindon.
The Abbeychart bar gun refurbishment service is very comprehensive and includes a complete strip down, deep cleaning and sanitizing of all parts. All seals, plastics and tails are replaced with new components and the units are rebuilt to the customer's specification.
"We test the refurbished bar guns over and above factory standard before they are dispatched back to the customer with an impressive 12 month warranty," said Mark Taylor.
"Most people would be quite surprised at the amount of unsightly residue and grime that accumulates on the bar guns, particularly with heavy use over the summer, and this harbours germs and undoubtedly has a detrimental effect on the taste of drinks.
"With the Christmas party season looming, now might be the perfect time to consider a refresh so equipment is in top condition for the busy sales period ahead."
For further information visit: www.abbeychart.co.uk