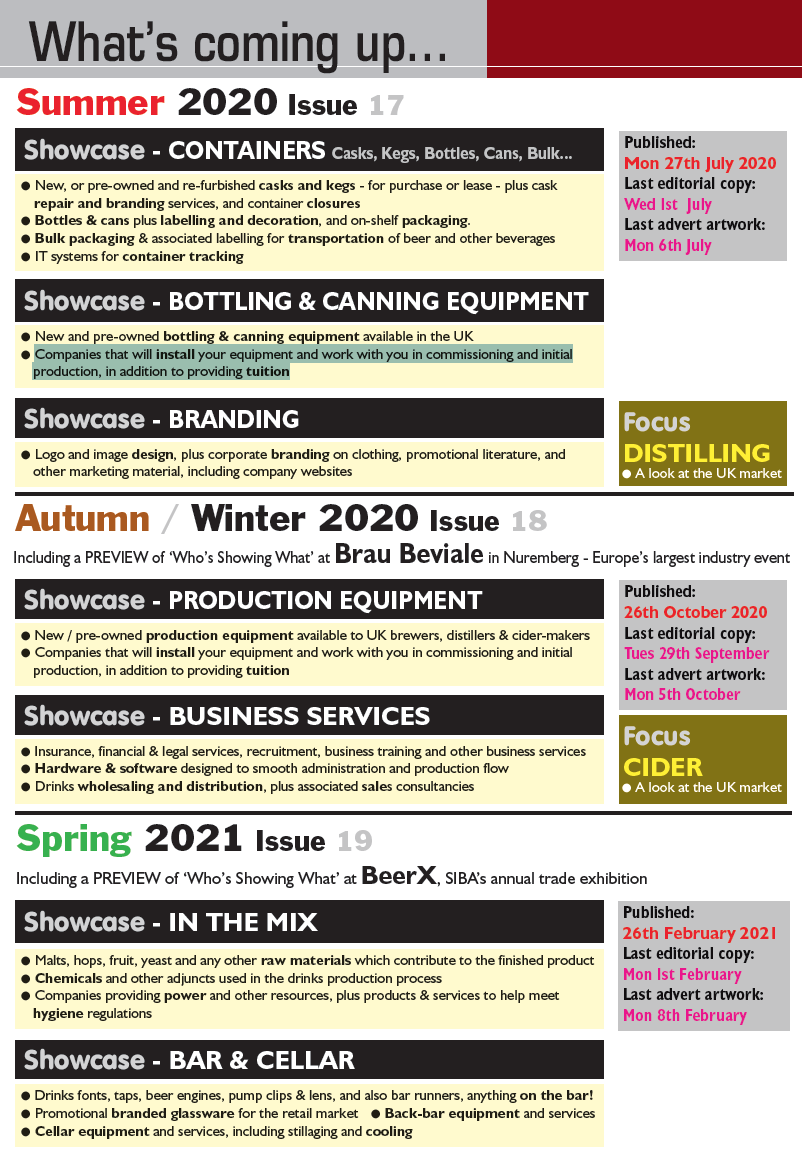 > Download our complete 2020 Features List HERE.
SUMMER

2020 – Issue

17
Published: Monday 27th July 2020
Last editorial copy: Wednesday 1st July 2020
Last advert artwork: Monday 6th July 2020

SHOWCASE –

CONTAINERS
• New, or pre-owned and re-furbished casks and kegs – for purchase or lease – plus cask repair and branding services, and container closures.
• Bottles & cans plus labelling and decoration, and on-shelf packaging.
• Bulk packaging & associated labelling for transportation of beer and other beverages.
• IT systems for container tracking.
SHOWCASE –

BOTTLING & CANNING EQUIPMENT
• New and pre-owned bottling & canning equipment available in the UK.
• Companies that will install your equipment and work with you in commissioning and initial production, in addition to providing tuition.
SHOWCASE –

BRANDING
• Logo and image design, plus corporate branding on clothing, promotional literature, and other marketing material, including company websites
FOCUS –

DISTILLING
• A look at the UK market
To advertise your business call +44 (0)115 8 549 349
or use our contact form here.
---