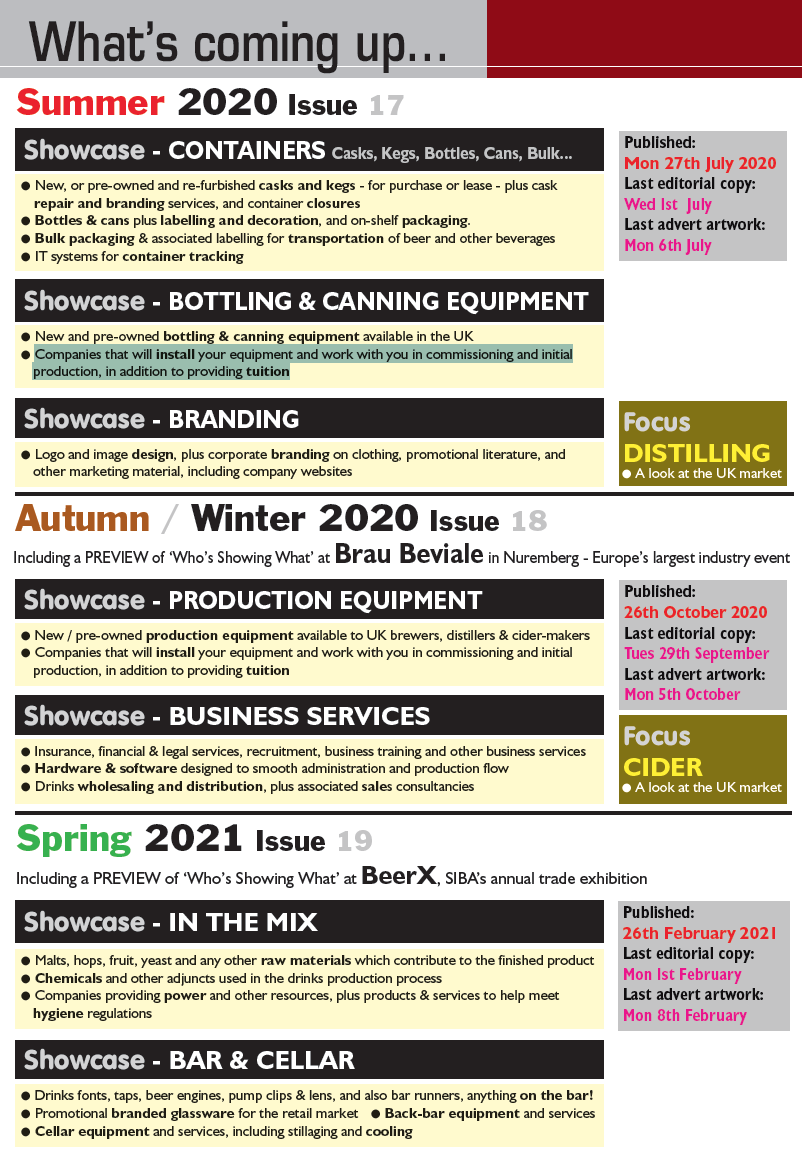 > Download our complete 2020 Features List HERE.
AUTUMN/WINTER

2020 – Issue

18
Published: Monday 26th October 2020
Last editorial copy: Tuesday 29th September 2020
Last advert artwork: Monday 5th October 2020

SHOWCASE –
PRODUCTION EQUIPMENT

• New / pre-owned production equipment
available to UK brewers, distillers & cider-makers.
• Companies that will install your equipment and
work with you in commissioning and initial
production, in addition to providing tuition.
SHOWCASE – BUSINESS SERVICES

• Insurance, financial & legal services, recruitment, business training and other business services.
• Hardware & software designed to smooth administration and production flow.
• Drinks wholesaling and distribution, plus associated sales consultancies.
PLUS OUR –

FOCUS FEATURE ON THE UK CIDER SCENE
To advertise your business call +44 (0)115 8 549 349
or use our contact form here.
---