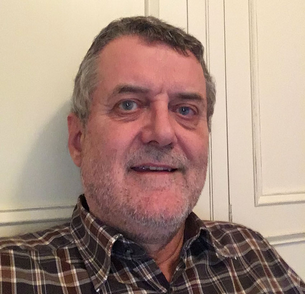 Julian Grocock is a former pub landlord, managing director of Tynemill/Castle Rock, and chief executive of SIBA. Extensive experience in beer and pub politics, brewery and pubco operations, and on the front line in the pub trade…'from cellar to ceiling'.
Julian's working life began with eight years' teaching History and English in comprehensive schools in Nottinghamshire, thus beginning the process of honing his communication skills.
In 1984, he joined pub company Tynemill (founded in 1977 by former CAMRA national chairman, Chris Holmes) as manager of the Old Kings Arms, Newark. A 22-year career followed. Appointed a director in 1985, Julian helped grow the group from 2 to 20 pubs, managing two further outlets himself, including the renowned Swan in the Rushes in Loughborough, which he opened in 1986.
After becoming Operations Director in 1996, then MD in 2002 – by which time Castle Rock Brewery had become the core of the company – he left in 2006. During this time, Tynemill was recognised twice nationally as the Good Pub Guide 'Pub Chain of the Year'.
A year later, the Society of Independent Brewers (SIBA) appointed Julian as its first Chief Executive. He took charge and supervisory control of trade association activities: growth of membership; delivery of members' services; industry, political and media liaison; the annual conference (for which he directed and delivered four themed 'Industry Days'); regional and national beer and business competitions; website and quarterly journal; and annual members' survey and industry report – writing six 10,000-word reports.
Four years into his SIBA role, Julian sought to enhance his understanding of the breadth of issues affecting the brewing and pub industries, with a move back to the 'sharp end'. In partnership with his wife Gillian, he took on the lease of the Rose & Crown, Hose, Leicestershire, and established a successful village pub business.
Julian contributed significantly to an extensive review of SIBA operations in 2013/14, which sought to implement a 'holistic' operational and strategic structure, combining trade association management and commercial operations (including the Direct Delivery Scheme) under a managing director. He chose not to apply for this new, bigger role, and took redundancy in June 2014.
He and his family left the Rose & Crown in April, 2015. Julian is available at 'engine-room' level to pubs seeking to ensure their cask and draught beers are of unbeatable and guaranteed quality. Early in 2018, this included starting work with Brewster's (of Grantham) on a project to revive their showcase outlet: the original Marquis of Granby, in the Vale of Belvoir village that gave the Duke of Rutland's eldest son his title.